Quick reminder: the best way to follow the tour is to follow @pedalshift on Twitter. That will be the hub of all the thoughts, pics, tour journal podcasts, etc. Daily or near daily Tour Journal podcasts are on Soundcloud, or you can subscribe to the feed here.
Some quick thoughts from the last few days:
The BC and Washington State ferry systems are phenomenal. Timely, well-priced, and punctual.
Dramamine stops me from feeding the fish, but the "non-drowsy" formula is bull.
The Washington State campgrounds are as rumored. I'll be in Oregon soon. That's all I have to say about that.
The headwinds around Hood Canal today we're BRUTAL. Worst I've ever biked in – I didn't have an 

anemometer on me, but based on experience I'd say it was easily 30 mph with 40 mph gusts. Crazy. Still did a metric century (insert pat on back here).
I still have yet to meet anyone who is out for more than a weekend trip, which is surprising. I would have expected to meet some through bikers by this point, but I figure it'll happen.
Saw a bald eagle in the wild, which is still a thrill.
Love my bike with no name. I miss the Goblin in some ways, but this bike is a beast up hills with the new gearing. I can spin up even the steepest of grades, which is how it should be.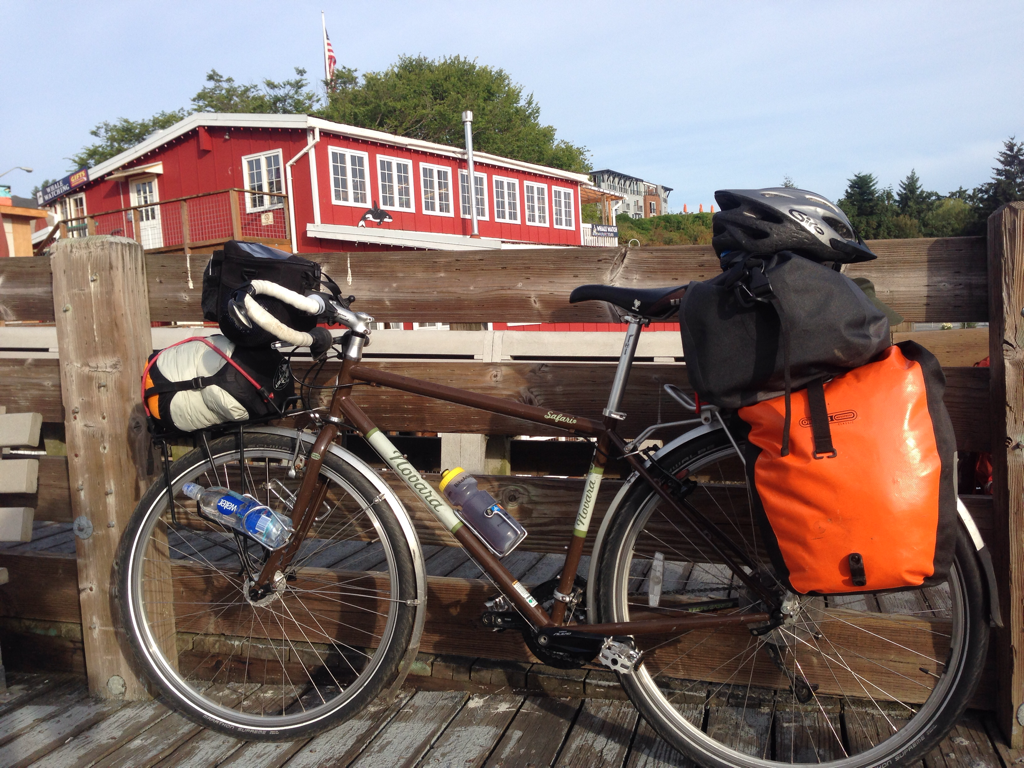 I even got work done tonight on my computer at a campground, therefore fully justifying bringing it.
That's it… more to come tomorrow!